Choosing the right painter is an essential step towards achieving your vision for a beautifully transformed space. In the picturesque coastal town of San Luis Obispo, where the convergence of a diverse climate and breathtaking natural surroundings creates an extraordinary setting, the importance of meticulous research cannot be overstated. As homeowners, we are not merely choosing paint colors or decor; we are investing in the preservation and enhancement of our abode, a place that should offer both sanctuary and aesthetic delight. In such a distinctive environment, where the weather can be as changeable as the ocean's waves, the task of painting demands an expertise that goes beyond the mere application of colors. It demands an understanding of the delicate balance between climate, nature, and architecture. The journey towards finding the right painter should, therefore, be embarked upon with utmost care. This article delves into the realm of choosing the top 5 painters in San Luis Obispo, an exploration that unveils the significance of this choice and its resonance with the region's unique blend of climate and nature. Let's journey together through the criteria that define the best painters in this charming town, where every brushstroke shapes not just walls, but the very essence of your home.

Rogall + Co.: Merging Expertise with Artistry
Services Offered: Rogall + Co. is more than a painting company; it's an artistry workshop. Rogall + Co.'s services go above and beyond from inspecting wood damage for dry rot, termites, or mold and using protective coatings for wood preservation both indoors and outdoors. They are also versed in deck design and build along with deck safety inspections, reconstruction, and repair. Siding inspections for damage and maintenance can be performed for insight on when and if siding replacement or repair is necessary. Soft washing and window washing services are also offered to strip your exterior of harmful contaminants or elements with a balance of gentle washing and deep cleaning from power washing home exteriors to commercial window detailing. From exterior and interior painting to deck design and restoration, wood preservation, siding rejuvenation, door embellishment, and holistic consultation and inspection, this top tier company services a spectrum of creative transformations. Rogall + Co.'s proactive approach to home maintenance ensures that homeowners investing in their legacy can enjoy years of carefree living in California's Central Coast.
Customer Reviews: Clients consistently praise Rogall + Co. for their unparalleled attention to detail, meticulous planning, and dedication to delivering results beyond expectations. Their ability to understand and translate a client's vision into reality sets them apart from the rest.
Services Offered: Fresh Paint Co. Inc. brings a fresh perspective to the world of painting. They specialize in interior and exterior painting, adding a touch of creativity to every brushstroke. Whether it's transforming a residential space or revamping a commercial establishment, their services encompass the entire spectrum of painting.
Customer Reviews: Clients laud Fresh Paint Co. Inc. for their innovative approach to color selection, ability to breathe new life into spaces, and attention to detail. Their professionalism and commitment to customer satisfaction shine through in the positive feedback they receive.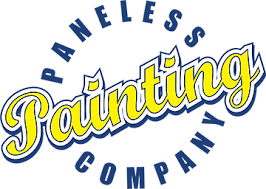 Services Offered: Paneless Company Painting showcases its expertise not only in painting, but also in window restoration. Their services extend to restoring historic windows, bringing out the architectural beauty of each piece. They offer a comprehensive range of interior and exterior painting services, as well.
Customer Reviews: The craftsmanship displayed by Paneless Company Painting has earned the company accolades from clients. Their commitment to preserving architectural heritage and delivering outstanding results is a highlight of their service.

Services Offered: San Luis Obispo Painting secures a spot on the list due to their ability to infuse innovation into painting projects. Their services include interior painting, exterior painting, and wood staining and refinishing, allowing clients to reimagine their spaces with a fresh coat of color.
Customer Reviews: Clients appreciate San Luis Obispo Painting for their creative approach to painting, personalized service, and dedication to customer satisfaction. Their ability to capture individual preferences and translate them into vibrant spaces is commendable.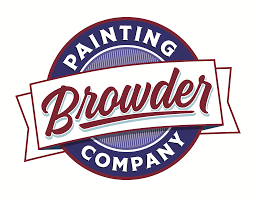 Services Offered: With a legacy spanning over 40 years, Browder Painting Co. is a recognizable name in the painting industry. Their services encompass interior and exterior painting, deck restoration, and wood repairs. Their decades of experience reflect in the quality of their work.
Customer Reviews: Browder Painting Co. receives consistent praise for their professionalism, reliability, and meticulous attention to detail. Clients appreciate their ability to transform spaces and enhance curb appeal.
Elevate Your Space with Painting Excellence
The top five painters in San Luis Obispo bring unique strengths to the canvas, each showcasing their expertise, creativity, and commitment to quality. Whether you're drawn to the artistry and precision of Rogall + Co., the flair of Fresh Paint Co. Inc., the window-focused brilliance of Paneless Company Painting, the legacy of Browder Painting Co., or the innovation of San Luis Obispo Painting, you'll find the perfect match for your project.
For all your painting needs, from breathing life into exteriors to adding personality to interiors, Rogall + Co. is your trusted partner. Our dedicated team offers a comprehensive range of services, including exterior and interior painting, deck staining, wood restoration, siding renewal, door painting, consultation, sealing, and repair. Contact Rogall + Co. today and embark on a journey to transform your spaces into stunning works of art.